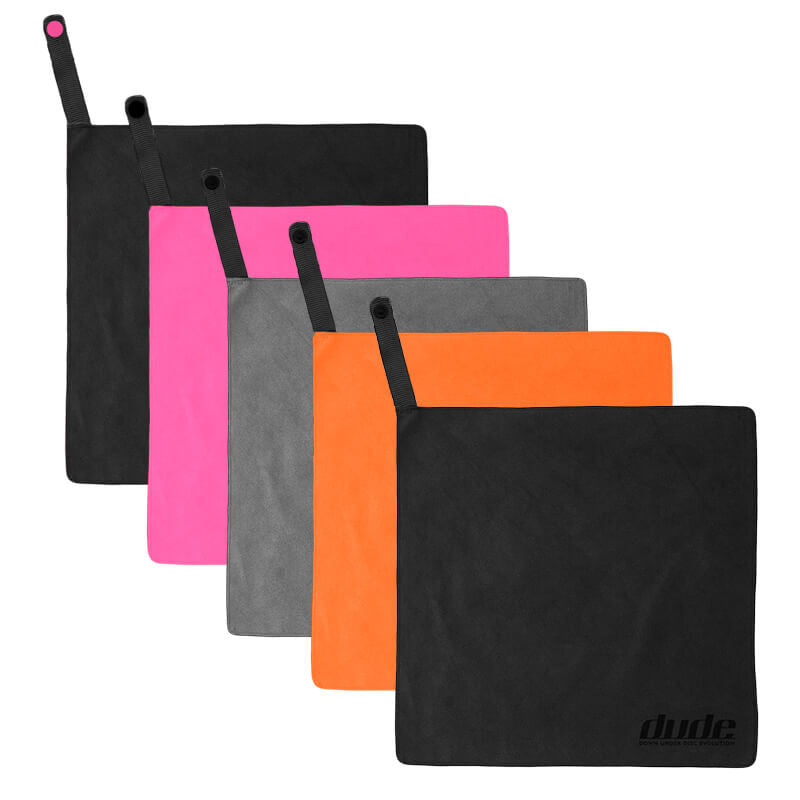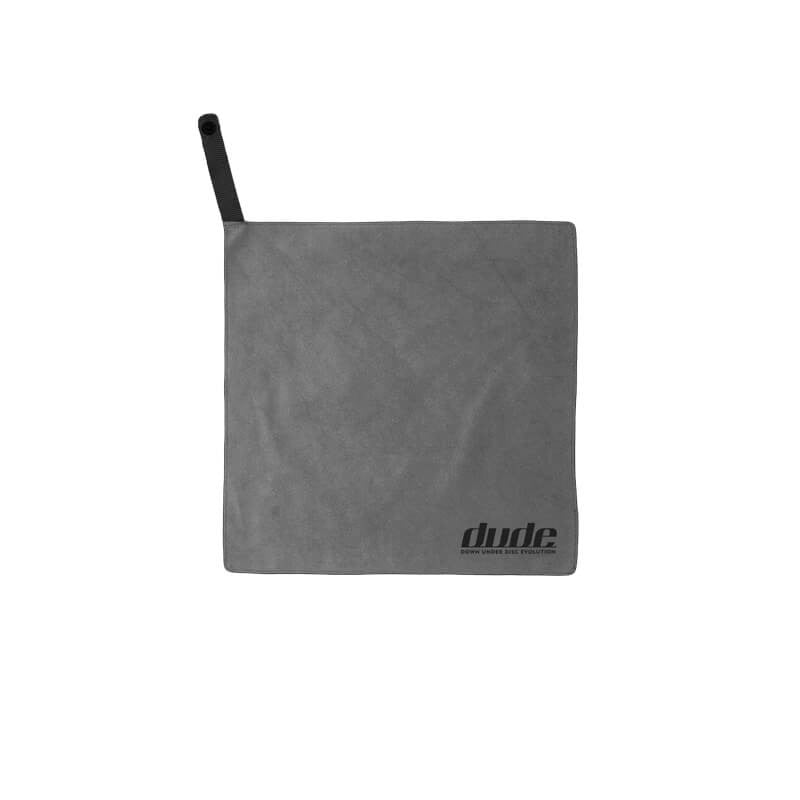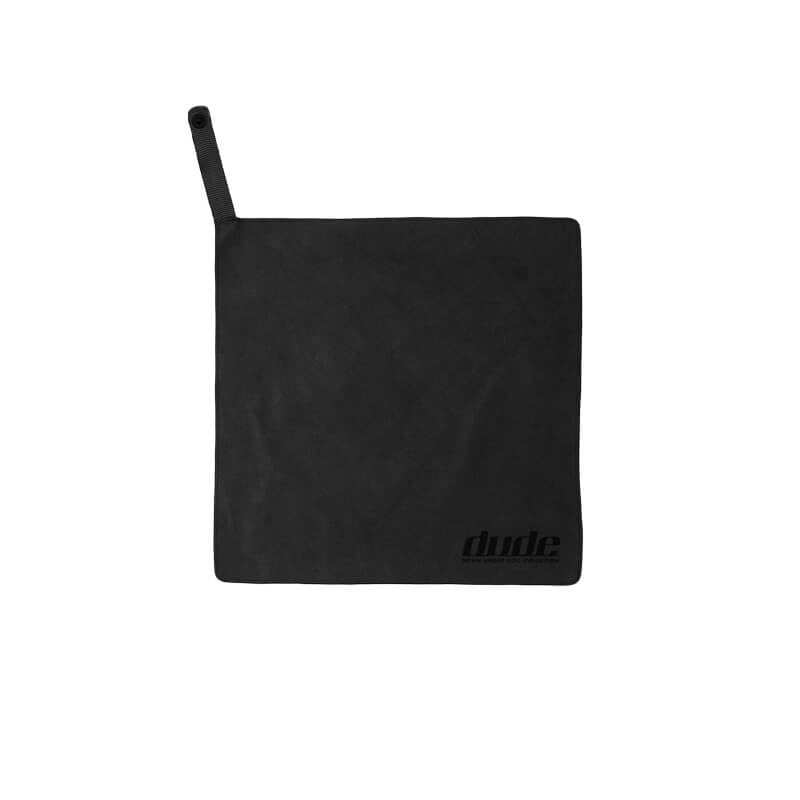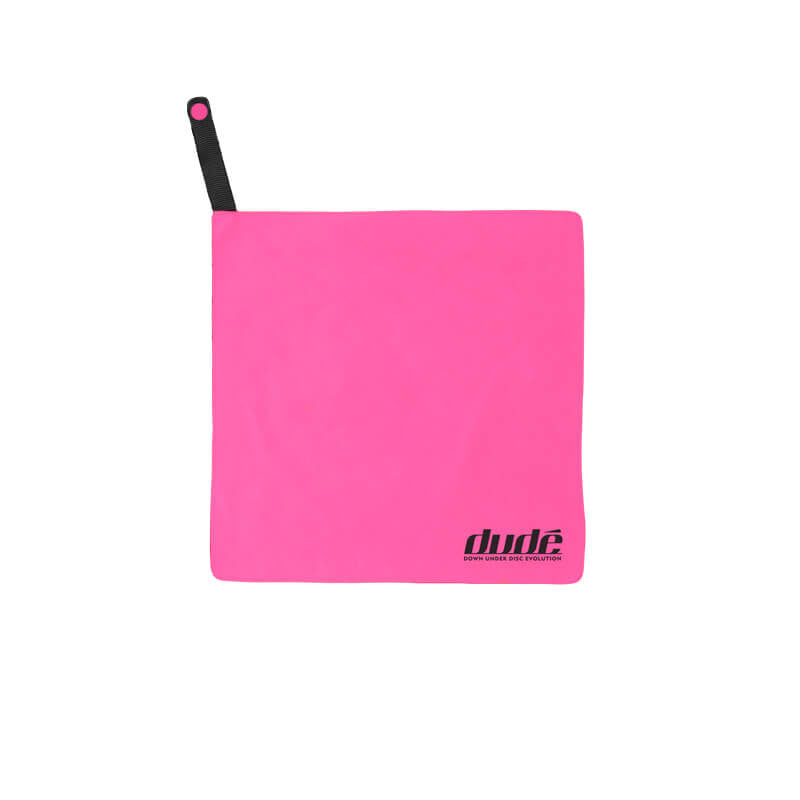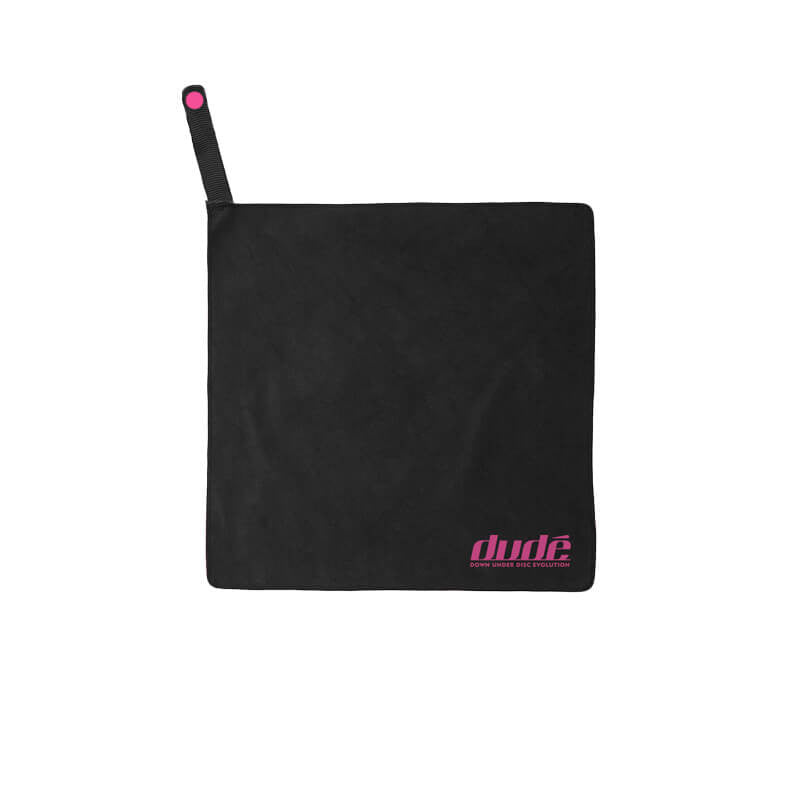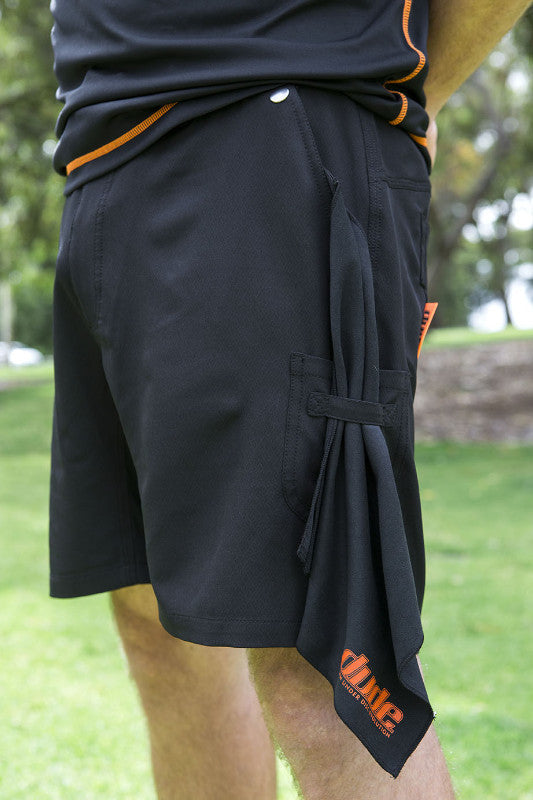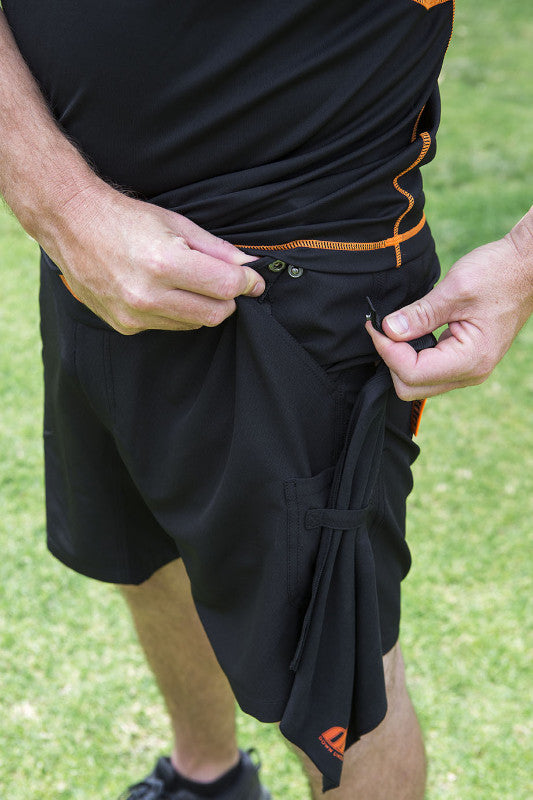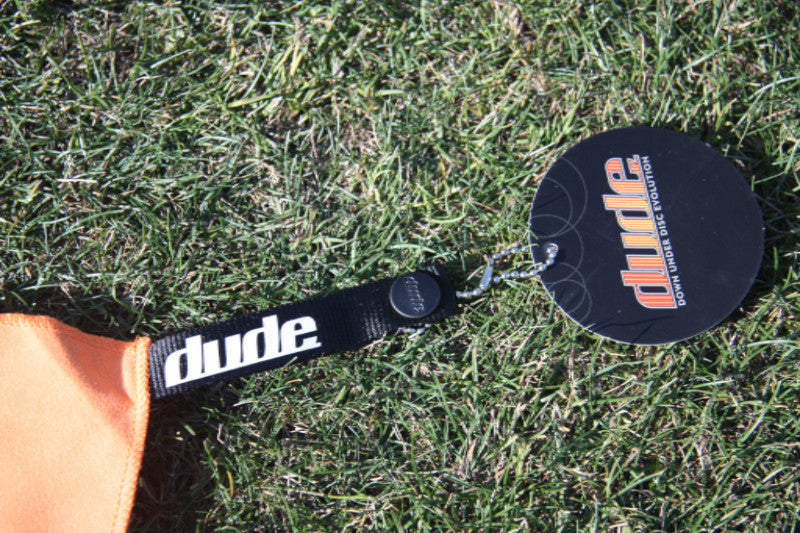 Tech Towels
Towels aren't just for the bathroom or gym. We've taken the humble towel and turned it into an indispensable feature of the Dude range by creating a special towel attachment system to our shorts and pants. No one likes wet hands so dry them off before flinging a disc or shaking a hand. Also handy for wiping discs and phone screens.
100% microfiber
Printed hand towel
Compatible stud feature to caddie shorts
200mm * 200mm
1. I want to return my new Dude gear, what should I do?
- If you are not totally delighted with your new Dude gear, send it back for a refund or replacement. To process a return go to Returns Manager.

2. You delivered the wrong size and colour, how do I return this with my own money?
- Wrong size or color, you can return it free of charge (customer pays S&H). Returns must be initiated within 30 days of receipt. Items must be returned in the condition they were received - new, unused with all tags attached. A fair use policy applies; if we find someone returning too many items too often, we reserve the right to deny the free return.

3. Can I return a towel?
- Free returns do not apply to towels, stickers, koozies (stubby holders) and gift vouchers.
Good deal
I'm not a big black Friday shopper but I couldn't past up the deal on the towels for half price I was looking for something cool for my group for the welcome back gift next season. Great deal and a great product
Great towel
This towel is the best. Super absorbent and fits in your pocket. I use it every round now, it is part of my pre-shot routine. Awesome towel go get one
Great Towel
Awesome towel. Perfect size. Thanks for the sweet deal.
Awesome Towel.
This thing is great. When it says Micro Fiber it means micro fiber. I am considering actually just using this towel to wipe off sunglasses and cell phone due to how soft it is. Awesome job Dude!!!!
Tech towel is great!
Works great as intended. Have plans on integrating a button snap on my bag to utilize the feature that that this towel has. Great product!