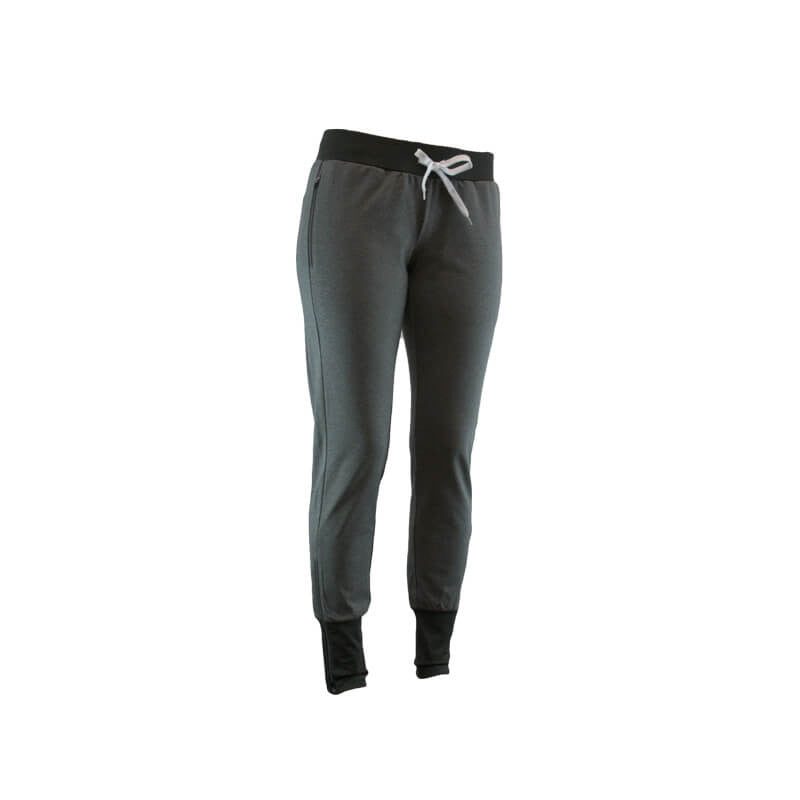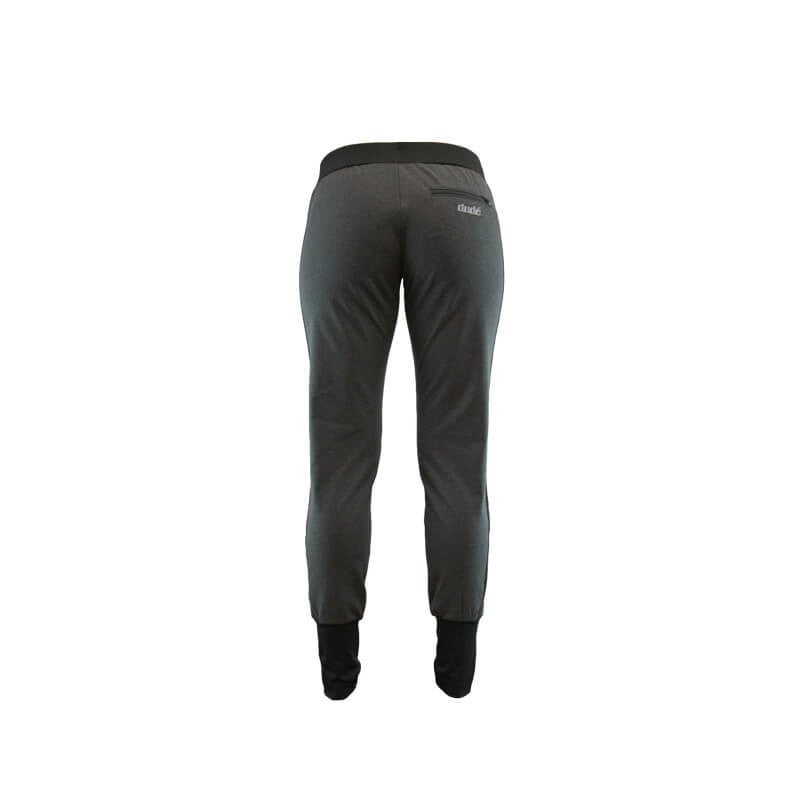 Ladies Tracky Dacs
Warm fleece and slim fit make these Tracky Dacs an attractive choice on cool days. No added bulk to bind or hinder movement. Zips at ankles make them easy to remove without taking off shoes. Zip side and back pockets for added functionality.
86% polyester 14% spandex
wicking breathable lightweight, yet ultra-warm fleece
Fitted leg
Zipped ankles – easy to remove without taking off shoes
Back zip pocket
Contrast lace tie in elasticated waist band
1. I want to return my new Dude gear, what should I do?
- If you are not totally delighted with your new Dude gear, send it back for a refund or replacement. To process a return go to Returns Manager.

2. You delivered the wrong size and colour, how do I return this with my own money?
- Wrong size or color, you can return it free of charge (customer pays S&H). Returns must be initiated within 30 days of receipt. Items must be returned in the condition they were received - new, unused with all tags attached. A fair use policy applies; if we find someone returning too many items too often, we reserve the right to deny the free return.

3. Can I return a towel?
- Free returns do not apply to towels, stickers, koozies (stubby holders) and gift vouchers.
It's a great quality but get the right size!
Good quality material, super comfy but I've had issues with sizes at DUDE and this was no exception.. I don't like anything too baggy on me, I normally wear a size 2-4 in pants and I've ordered a MED in the shorts and I was swimming in them, so I went with an extra small hoping they'd be perfect!
The day I get them I ripped open the package and threw them in and the hips and butt were perfect.. but when I went to zip up the legs there was no freaking way that was happening! Haha so just learn from me and buy a small if you're usually around a 2.
Incorrect Picture, Different Colors When Received
I ordered these pants and was super excited about them because of how they were pictured, black waist band and black cuffs with dark grey pants. But when I received them, they were completely light grey, the black waistband and cuffs were light grey with the rest of the pants. This is incorrectly pictured and when I reached out to them about it, they notified me that since no one else brought this issue to their attention, they are not going to do anything about it. They said this might be an old picture and the lighting in the picture makes it look black, but anyone can see that the waistband and cuffs are black. I would not recommend buying these if you are expecting what is pictured here.
Hey Dina, so sorry you feel that way but we dont agree with your response. We let you know that maybe the trim looks a little darker but definately not black. We have then offered to give you a full refund for the purchase, so if thats doing nothing then we apologise well try to do more for our next customer we cant please everyone. We disagree the waistband and cuffs look black, but your entitled to your opinion. The tracky dacs are Grey as advertised...
My FAVORITE pants
Hands down the best pair of pants I own! I have been wearing them 3-4 times per week for the last five months through the fall/winter and they have held up very well - no pilling or snags. They are so comfortable and they fit great with the drawstring waistband. The zipper pockets are great too. If these came in more colors I would probably wear them every day if I could get away with it!
Fave sweats
These are my favorite pair of sweatpants! The ankle is a bit snug, but doesn't bother me enough to not wear them at least once a week while not on the course.
AWESOME!
After knowing someone who had bought from this company and had seen their products, I knew I wanted to buy from DUDE. The womens collection is so great! I got the Ladies Tracky Dacs, Ladies Pro Shorts, and Ultimate tech stretch shorts. I was very impressed with each one of them! highly suggest buying from them if you are an avid disc golf player.