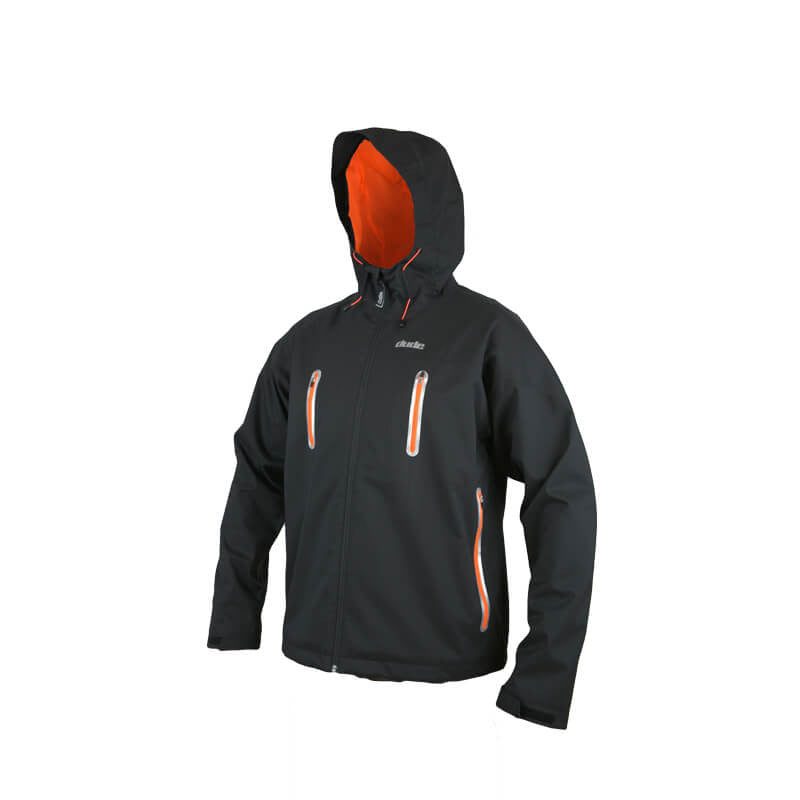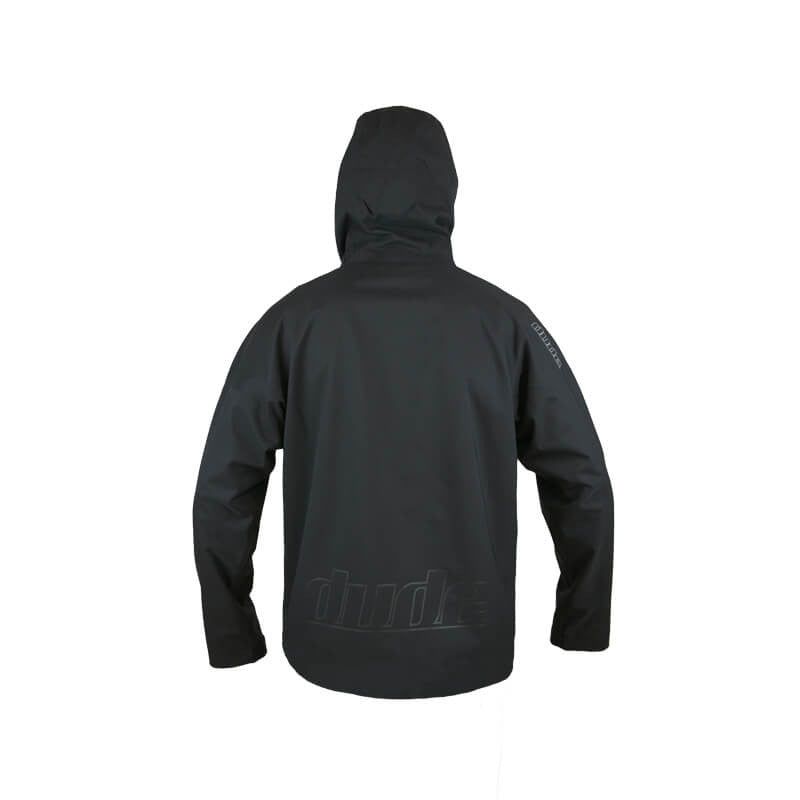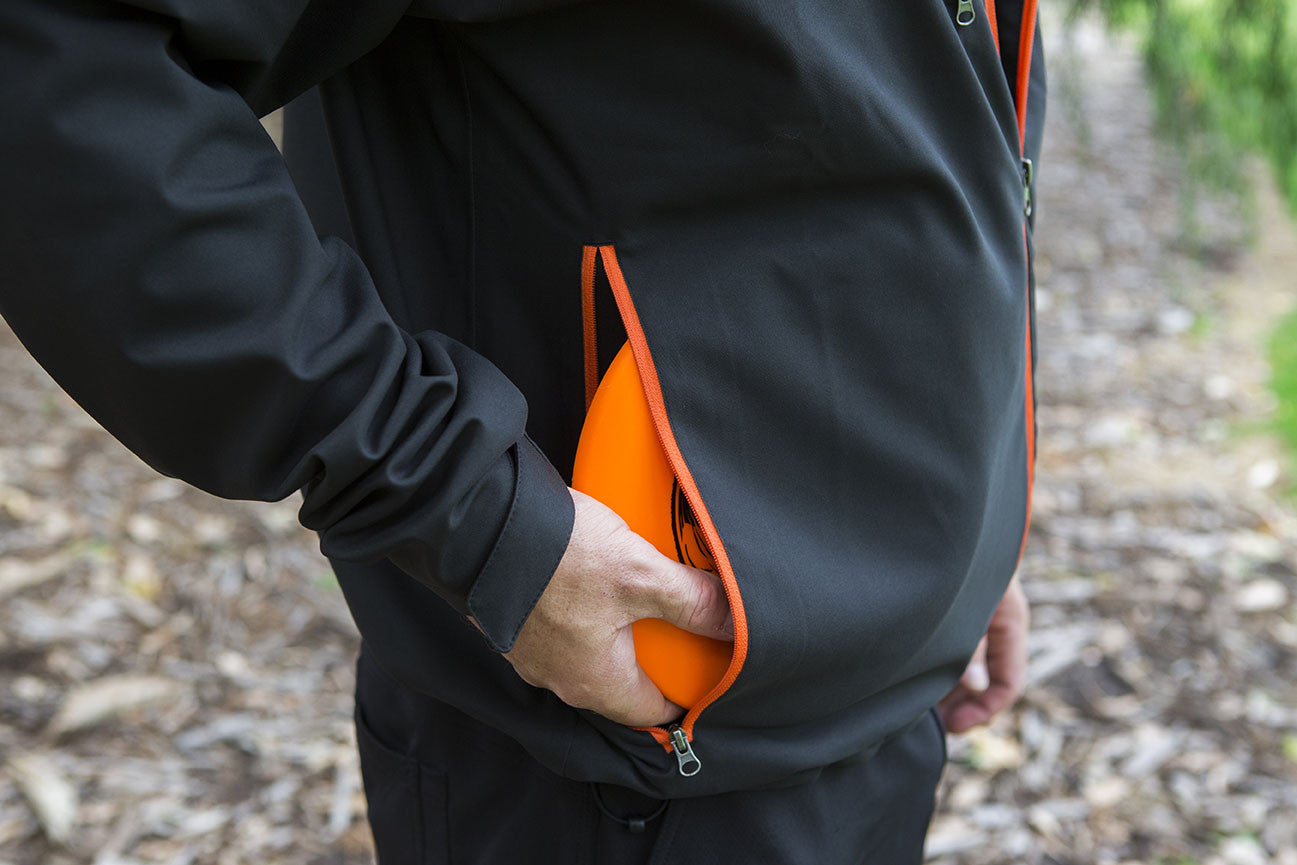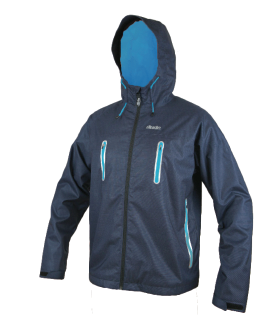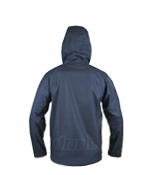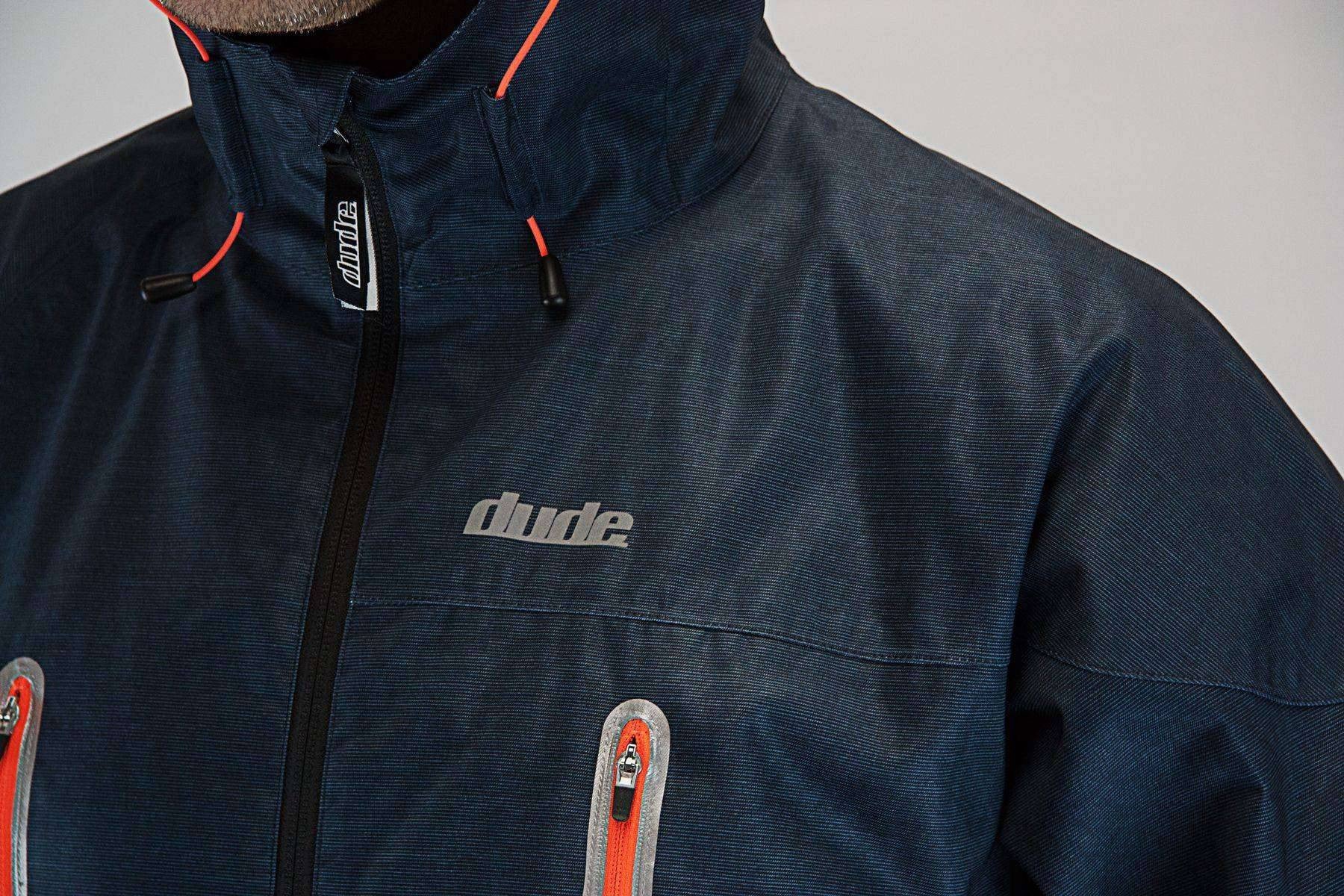 Mens Tech Caddy Jacket Pre-Order
Made from 100% polyester stretch twill. Wow, all that means is that Dude's Tech Caddy jacket is a lightweight and designed for extra comfort and warmth. You'll find large side zips to stash discs to 26cm and smaller mesh pockets for mini discs, velcro tab cuffs and elasticized pull ties on hem. Even comes with a phone pocket.
PLEASE NOTE SIZES SHOWN ARE USA/AUS
Europeans will need to order 1 size down for EUR
100% polyester stretch water resistant twill
Large welded side zips to stash up to 6 discs
Tightly held elasticized mesh pockets fits discs to 26cm
Velcro tab cuffs
Scalloped longer back
Elasticated toggle pull ties on hem
Elasticated hood pull tie with stiffened peak and high neck
Phone pocket
Mini disc pocket
1. I want to return my new Dude gear, what should I do?
- If you are not totally delighted with your new Dude gear, send it back for a refund or replacement. To process a return go to Returns Manager.

2. You delivered the wrong size and colour, how do I return this with my own money?
- Wrong size or color, you can return it free of charge (customer pays S&H). Returns must be initiated within 30 days of receipt. Items must be returned in the condition they were received - new, unused with all tags attached. A fair use policy applies; if we find someone returning too many items too often, we reserve the right to deny the free return.

3. Can I return a towel?
- Free returns do not apply to towels, stickers, koozies (stubby holders) and gift vouchers.
Well worth the wait
I had wanted a Tech Caddy jacket for a long time, but my size was out of stock, and at the time they were not in production. so when I saw they were taking preorders I jumped on the boat to help and got my size at an amazing price. Well close to a year later I got my jacket and it was well worth the wait. I can't say enough about Chris and his staff. There communication throughout the process was top notch. Thank you again for such a great product.
P.S. to anyone reading this. They usually don't take that long but they had some hiccups along the way, and once they got the jackets I had it in two days.
Utterly dissatisfied
Wife ordered me this jacket. But because they screwed up I didnt recieve it. They put my order in wrong pile. Supposedly it's a clearance item. No where in ad does it state this. Now I can either swim in a 4x or wait who knows how long for them to decide to make another run of 3x
Hey Matt, we are awaiting your reponse. We are happy to refund you if you have any issue with the solutions we have offered you.
Men's Tech Caddy
Bought this for my husband, and he now wears it everywhere! An excellent, quality clothing item. Highly recommend.
Love your apparel
I ordered me a polo and tech jacket a few weeks ago. I love the polo and fits perfect. I love the jacket, but I should have just waited til y'all got some more XXL. I ordered the XXXL and it's pretty big on me. It's ok tho. I'll make due tho. Awesome apparel tho. If u can tho, could u possibly let me know when u get a restock of the jackets in XXL please?? Thanks.
Matt DeLung