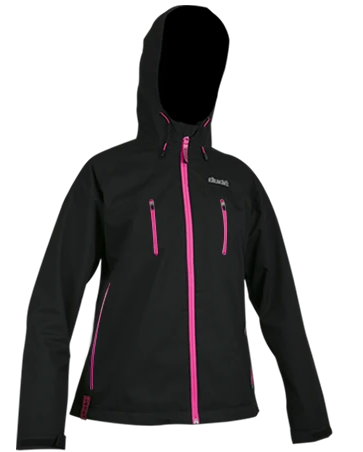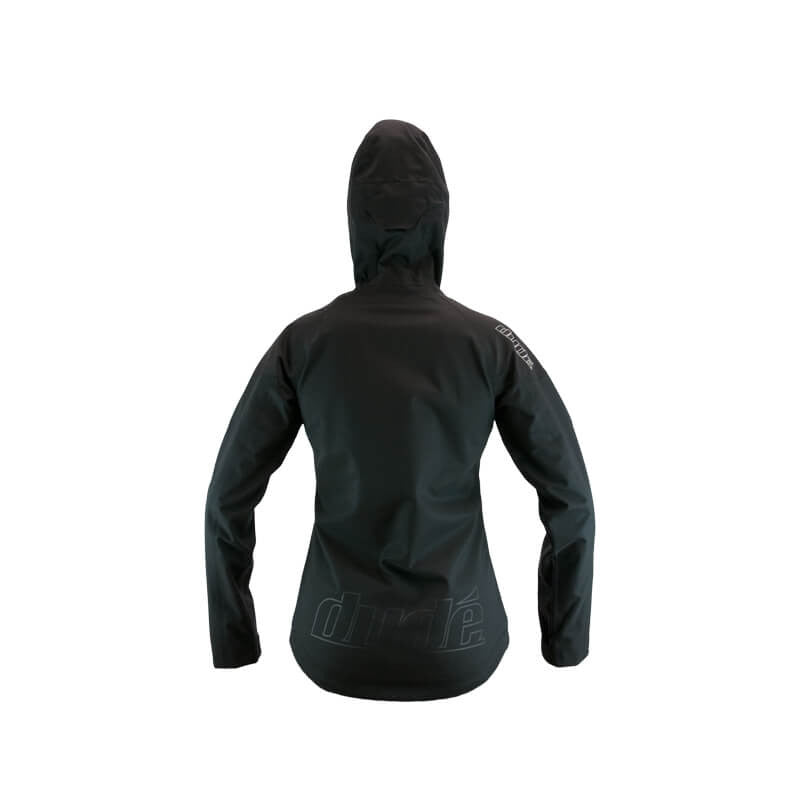 Winthrop Caddy Jacket - Ladies
Jackets are in stock now
Pink liner instead of men's orange inside the hood, and pink accents on the zips make this as a Ladies' Tech Caddy Jacket – totally Dudè. Completely waterproof including the zips, which are of course large enough for discs. The whole jacket is lined for contrast and style – perfect for those days when normal people stay inside and you are tossing discs. "From one DUDE to another, just wanted to let you guys know your products are awesome!" July 2016, Pat LaPage
100% polyester stretch twill treated with DWR + hydrophilic breathable lamination
Large waterproof welded side zips to stash discs
Tightly held elasticized mesh pockets fits discs to 26cm
Velcro tab cuffs
Scalloped longer back
Elasticated toggle pull ties on hem
Elasticated hood pull tie with stiffened peak and high neck
Phone pocket
Mini disc pocket
PLEASE NOTE SIZES SHOWN ARE USA/AUS Europeans will need to order 1 size down for EUR
1. I want to return my new Dude gear, what should I do?
- If you are not totally delighted with your new Dude gear, send it back for a refund or replacement. To process a return go to Returns Manager.

2. You delivered the wrong size and colour, how do I return this with my own money?
- Wrong size or color, you can return it free of charge (customer pays S&H). Returns must be initiated within 30 days of receipt. Items must be returned in the condition they were received - new, unused with all tags attached. A fair use policy applies; if we find someone returning too many items too often, we reserve the right to deny the free return.

3. Can I return a towel?
- Free returns do not apply to towels, stickers, koozies (stubby holders) and gift vouchers.
NOTE: As pre-orders are a confirmation to produce these products,Refunds do not apply on this product if purchased you have committed to this production and associated costs.
Winthrop Caddy Jacket
I bought myself this jacket as a birthday gift in 2017 - best $150 I ever spent! Buying one for my husband's birthday a few months later was the second-best. We both love our jackets and get asked about them all the time. When it's rainy and you pull a dry disc out of your pocket, your cardmates are incredulous. I bought mine in Large and had room to layer a tech hoodie and multiple tops underneath in the winter. Super comfortable - best jacket ever!