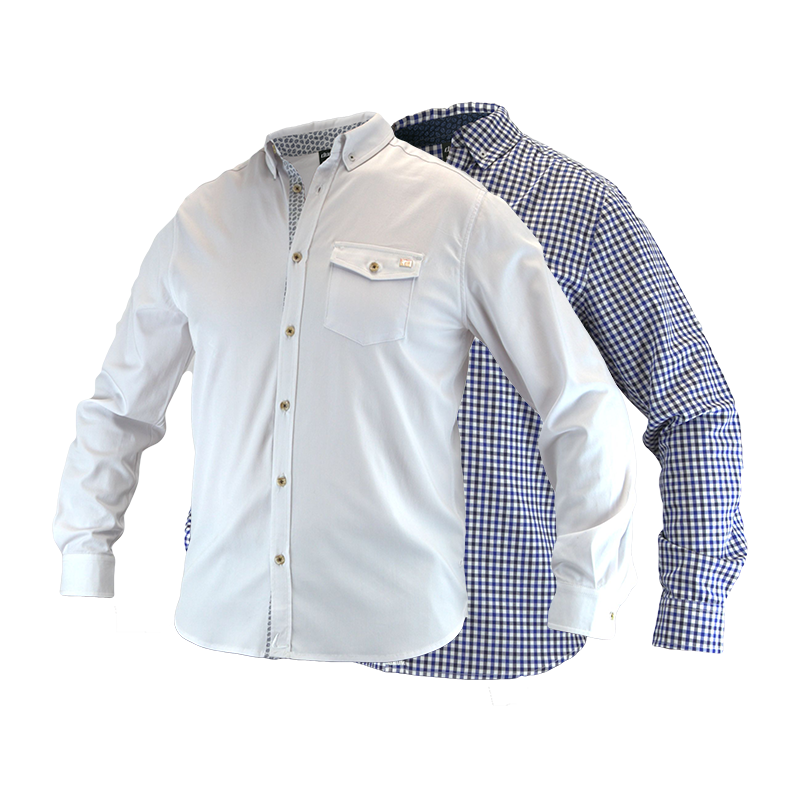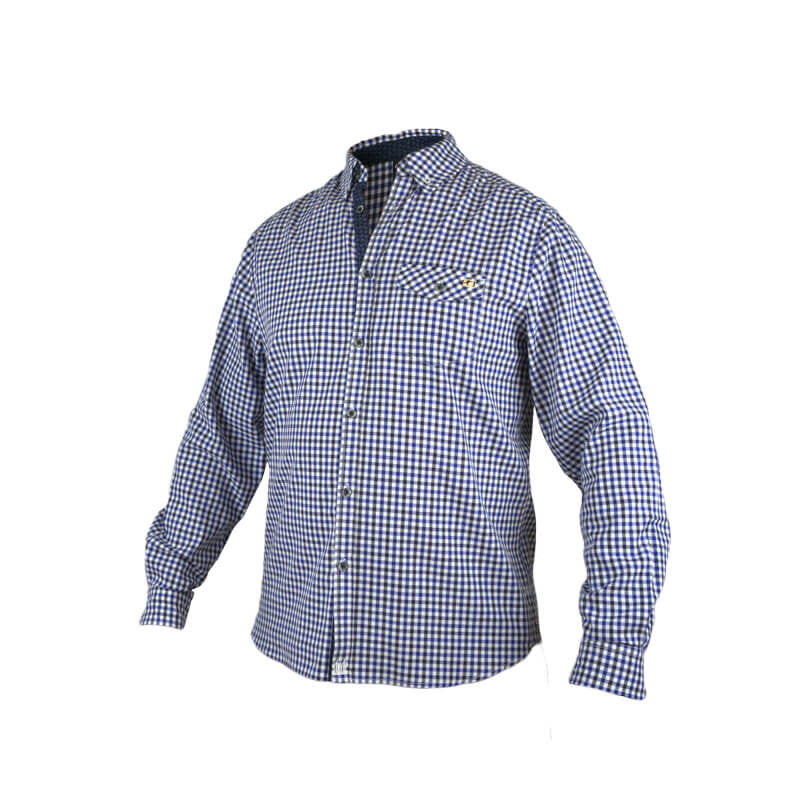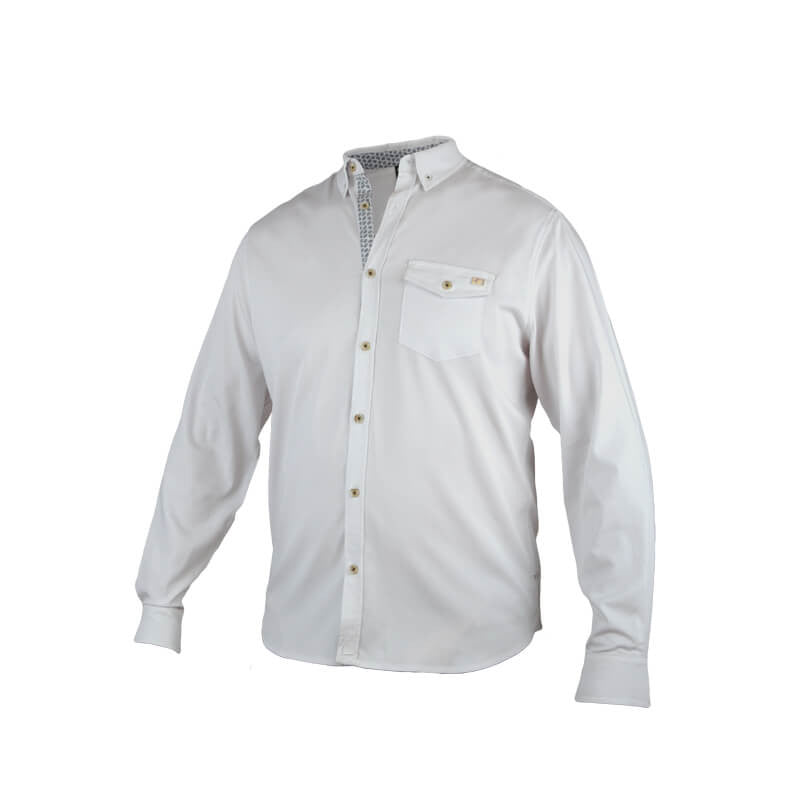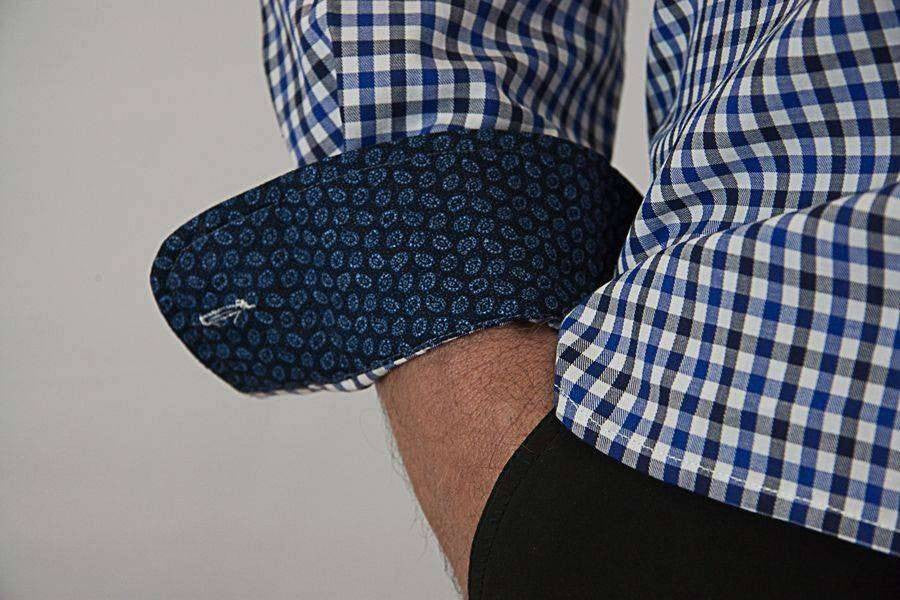 Woven Shirt - long sleeve
Dudess Woven Shirt in both long and short sleeve was made especially for the Chief Dude who wanted to be seen everywhere in Dude. They were such a head turner, we have put them on the market. It isn't enough to be a DUDE just on the course. Disc is more than a sport, it's a lifestyle. So show you belong both on and off the course. Choose from check or plain colors with contrasting collar and cuff trim. Subtly DUDE, the emblem is on a pin on the pocket. See also short sleeve in plain black or red check.
Cotton/polyester blend button up stretch fabric
Chest pocket "Arden" metal badge
Contrast paisley under collar, placket and cuffs
1. I want to return my new Dude gear, what should I do?
- If you are not totally delighted with your new Dude gear, send it back for a refund or replacement. To process a return go to Returns Manager.

2. You delivered the wrong size and colour, how do I return this with my own money?
- Wrong size or color, you can return it free of charge (customer pays S&H). Returns must be initiated within 30 days of receipt. Items must be returned in the condition they were received - new, unused with all tags attached. A fair use policy applies; if we find someone returning too many items too often, we reserve the right to deny the free return.

3. Can I return a towel?
- Free returns do not apply to towels, stickers, koozies (stubby holders) and gift vouchers.
Woven long sleeve shirt
I never wanted the long sleeve woven shirt in the first place. I didn't order it. I was given the long sleeve with poor communication as a substitute for what I actually wanted. I asked for the red woven short sleeve in the correct size and got a long sleeve plain white instead. The medium sizes in these shirts are a full size smaller.
Shirt
I got the shirt but it was too small wondering if I could exchange it for the hooded jacket
Woven shirt
Our committees said wow really nice shirt
Woven Shirt Review
My only complaint is that I wasn't aware of the difference in shirt size from U.S. to Australia. I ordered a large but clearly should have ordered an extra large. Next time I won't make that mistake. DUDE is a great company and I won't let my ignorance prevent me from supporting this company.
Thanks,
Dominic
Hi Dominic - it's a good point, not necessarily related to Australia vs US sizing. The Dude woven shirts are a slim fit design, so we do recommend going up a size on your usual.